Singapore Shopping District
Orchard Road
Singapore is internationally renowned as a shopper's paradise, with shopping exclusives from local markets offering handmade crafts at bargain prices, to long-established local departmental stores, to the highest of high-end boutiques. Orchard Road is located in the famed shopping and entertainment district from where all shopping begins. This bustling shopping strip offers luxury brands, stylish homegrown labels as well as high-street favourites. Visit landmark department stores like Robinsons, in business for over 150 years and renowned for their impeccable service.
This Christmas, relive Disney Magical Moments – Christmas on a Great Street. Come celebrate the magic of Christmas on Orchard Road. http://www.orchardroad.org/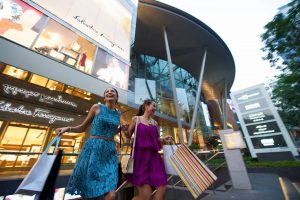 Singapore Botanic Gardens
When it's time for a break from the urban buzz, a short walk from Orchard Road will bring you to Singapore Botanic Gardens, a UNESCO World Heritage site. The sprawling gardens are home to over 60,000 plants, among them VIP orchids named for celebrities and dignitaries from Jackie Chan to Nelson Mandela. Established in 1859 in the style of an English garden, the park is a beloved picnic spot and you may just be on date for an open-air concert by the Singapore Symphony Orchestra – https://www.nparks.gov.sg/sbg.
For convenient access to the Orchard District, stay at the Novotel Singapore on Stevens located on the edge of Orchard Road and a regular shuttle bus service will bring you to the heart of the shopping scene in Singapore.